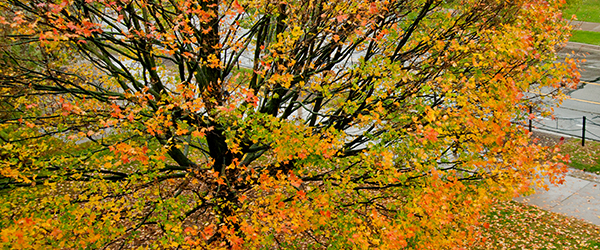 Six weeks into the semester, faculty and staff can still be consumed with schedules, planning, and immediate daily tasks. Time to reflect, focus on ourselves, and our professional development seems a long way off, rather than something incorporated into our plans for the semester or the academic year. Students plan their course schedules, interns identify learning goals, and researchers mark deadlines for their work. Yet, faculty and academic staff often have a murkier path to fulfilling careers and how they might find opportunities for professional development and personal engagement. Scheduling time for interaction with colleagues and their work can build career paths and open the door to opportunities.
Research and our own experiences at MSU confirm the value of recognizing our colleagues and offering praise for their accomplishments. Learning effective ways to praise and compliment others builds connection, rapport, and regularly inspires collaboration or better work for the initiator of the compliment. World Gratitude Day was an important way to spread our gratitude. At MSU we offer regular opportunities to give the gift of appreciation. Recognition can be given in many ways such as sending a note, sharing a positive comment or observation, Spartan Shout-Out, Thank an Educator, or nominate your colleagues for awards within the university, the colleges, departments, and beyond MSU.  Acknowledging all the good work that happens here is part of developing a positive identity as an educator, a sense of belonging, and seeing new possibilities in our career lattices.
As you plan the rest of your semester and the academic year, we encourage you to build in time for your professional development. OFASD and its campus partners provide opportunities for professional growth and development that are easily accessible, and help faculty and staff make meaningful connections across campus and everywhere Spartans work. At a place the size of MSU, it is hard to imagine meeting each person's goals and aspirations. With so many opportunities to engage, we know it's also possible to find colleagues, collaborators, those who share your pedagogical or research interests, and those who are walking a similar path with whom you can share experiences or a cup of coffee. These opportunities large and small are what help make MSU a terrific place to chart your path and know that others are right along with you to support, guide, commiserate, laugh, cheer, and sometimes, just enjoy some quiet time.
We encourage you to meet people, listen, learn, ask questions, find your passions, and build connections. These connections provide opportunities to discover what is in you and celebrate what you see in others. Being able to do important work that impacts communities near and far is part of why most people choose to work at MSU. Acknowledging these efforts is part of our moving forward together and ought not be tied only to annual evaluations once a year.
Reflect on your pathway this fall and remember to invest in yourself while also holding up those who walk it with you.