Introduction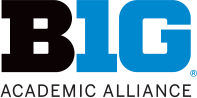 The Big Ten Academic Alliance Academic Leadership Program, (ALP) provides intensive leadership and managerial development, addressing the challenges of academic administration at major research universities, like tightening budgets, changing student populations, and increasing pressures from external sources. Many of the program's nearly 1,000 fellows have gone on to serve as college presidents, provosts and deans.
During the academic year, MSU ALP Fellows visit three Big Ten Academic Alliance universities. In addition, they meet with campus and community leaders of their choosing, to complement their knowledge of policy and institutional organization with local insights and contacts.
Application Process
Eligibility
Tenure System, NSCL/FRIB, Health Programs Faculty, and Librarians
Four-five applicants will be selected through an application and interview process. Applicants should:
be appointed in the tenure system, NSCL/FRIB, Library, or Health Programs faculty appointment systems
have a strong faculty background and commitment to administration
have a minimum of five years of professional experience in a university setting
Other MSU Faculty and Staff
The Provost will select one-two additional member(s) of the cohort in consultation with senior MSU leaders, from among the rest of the MSU faculty, academic staff, and support staff.
If your MSU appointment is not as a faculty member in the tenure system, NSCL, Library, or Health Programs system, and you wish to pursue the ALP, please contact your dean, vice president, or other senior administrator who can indicate their support for your participation.  Please have them send a letter addressing why you would be a good candidate for the program (no longer than one page) to Cindi Leverich at  youngcin@msu.edu  by February 17, 2022.
Application Submission
Tenure system, NSCL/FRIB, Library, or Health Programs faculty appointment systems applicants should submit the following materials by February 17, 2022, at 11:59 p.m. at this link.
Required elements include:
Biographical statement (one-page limit briefly describing their career trajectory and experience most relevant to the program)
CV (please limit to six pages)
Letter of recommendation (two-page limit) from the applicant's direct supervisor (dean or department chair/school director)
Letter from the applicant clarifying why they want to participate in the ALP (two-page limit).  This letter should include a brief synopsis of the applicant's leadership trajectory (where they have been and where they want to go), a summary of the issues they see as critical for higher education leaders, and a statement about their commitment to MSU.
A screening committee of administrators and past ALP Fellows appointed by the Office of the Provost will review the materials as a basis for selecting individuals to interview.
The screening committee is expected to interview selected candidates virtually March 21-March 30.
MSU and the Big Ten Academic Alliance reaffirm their commitment to diversity by strongly encouraging the participation of women and individuals of color.
Criteria for Selection
Evidence of dedication to academic administration, leadership issues and/or challenges in higher education (e.g., academic governance or significant leadership positions in public, private or volunteer agencies or programs outside of higher education). Having a formal leadership role is not a criterion for selection but will strengthen the application.
Ability to present a coherent statement that relates the personal and professional benefits of the Fellowship to the needs of the University and the mission and goals of the academic unit.
Evidence that the nominee has a commitment to and awareness of the need for diversity in higher education.
Willingness to commit the time needed to benefit from the Fellowship year.
Evidence of endorsement from appropriate department/school or college level administrator (applicant's direct supervisor).
Fellows are expected to attend approximately 12 on-campus ALP sessions with MSU speakers; three, 3-day, off-campus seminars; and two dinner events.  The travel schedule for the off-campus interviews will be finalized by the time of the ALP interviews in March. The MSU meetings will be scheduled after the Fellows meet to select speakers at the beginning of the 2022-2023 academic year.
Questions
Questions may be directed to Suzanne Lang (langsu@msu.edu) or Cindi Leverich (youngcin@msu.edu).