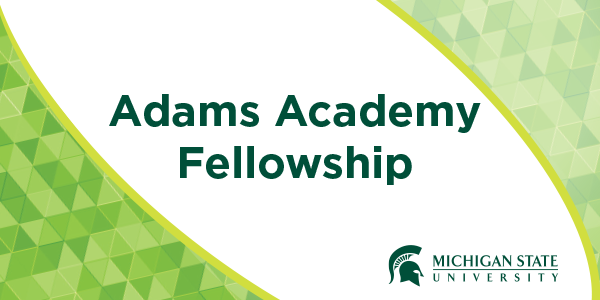 Description
This annual OFASD program brings together a cross-disciplinary group of faculty and academic staff for a year-long fellowship focused on advanced topics in curriculum and pedagogy. Over the course of the academic year, Adams Academy fellows:
complete communal and self-directed readings on educational theory and practice;
meet monthly to discuss select teaching and learning topics; and
develop a paper or presentation on a self-selected educational topic or technique.
Our primary subjects, curriculum and pedagogy, are vast and fraught and fascinating things. In their most general forms, they include considerations of that which we intend to teach, how we teach, and our students experience thereof. Yet from that initial trio, myriad questions whirl.
Questions like how do we determine what we ought to teach? Which ideas and voices will we amplify through our classrooms? And which are we quieting or excluding, accidentally or otherwise? How might we situate our topics in temporal, political, and disciplinary terms?
How can we observe and assess learning? What are the consequences of those choices for the individual student and the cultures and societies in which they live? What does it mean to say a practice is good or bad or best? And what does is it mean to say a student or teacher or program is succeeding or struggling?
We could go on. And we will. As the year unfolds, Adams Academy fellows consider these questions and many more. We'll do that partly through our presentations and readings. But also through discussions where we'll relate our ideas to concrete experience, to the classrooms we've experienced and those to which we aspire.
To do this well, to expand our understandings of curriculum and pedagogy, we'll have attend to perspectives beyond our own, be they voiced by our immediate colleagues or the texts we'll read together. In doing so, we'll help each other reflect on the curricula we've experienced and reimagine those we hope to create.
Participants
All tenure-system faculty, fixed-term faculty, academic staff, and librarians are encouraged to apply.  A stipend will be given to each fellow for professional development activities.
The Adams Academy meets monthly throughout the academic year.
Background
The Adams Academy is named in honor of former MSU President Walter Adams and his wife and MSU faculty member emerita, Pauline Adams, in recognition of their sustained commitments to promote instructional excellence.
Application Process
Up to twelve Adams Academy members will be selected for the 2021-2022 cohort. Criteria for selection includes a minimum of three years of teaching service at Michigan State University plus evidence of teaching excellence demonstrated through a cover letter, academic curriculum vitae, a teaching philosophy statement, and a letter of support from a Chair, Director, or Dean.
Academy applicants must plan to teach one or more courses or have other instructional responsibilities during their participation in the Academy. The call for applications will open in mid-March and close in mid-April.  Applications will be adjudicated by a committee comprised of MSU instructors and past fellows.  Applicants will receive notification by mid-June (specific date to be determined on an annual basis).
Each participant will be provided with $3,000 to be used for professional development in teaching and learning. The Office of the Provost will provide $1,500 to each of up to 12 fellows in the first year of their Adams participation. Each fellow's home unit is expected to provide $1,500 in matching funds.  Additionally, participants will be asked to submit their academy presentations for inclusion in MSU's Spring Teaching and Learning Conference or a comparable academic venue.
The Adams Academy invites applicants for its 2021-2022 cohort.  This call for proposals will remain open until April 30, 2021.