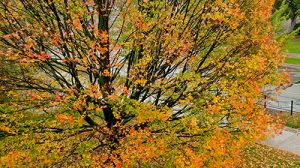 Every university has a visible structure that identifies administrative positions by title and reporting lines and in many ways, represents authority and decision-making purview. Persons on the organizational chart certainly are ones to whom we look when in need of guidance and support but it is also not true that only these people are leaders at MSU. An organizational chart is certainly a place we go when in need of guidance but there are many leaders within MSU serving in unofficial roles.
Leadership takes many forms, exists in many spaces, and can be exercised to address important issues in a variety of ways by people throughout an institution. For example, many campus innovations started because someone had an idea, got others involved, and was committed to doing the work to bring that idea to fruition e.g., #iteachmsu and the recent series of Creating and Sustaining a Respectful Environment come to mind. We also see academics stepping forward to lead curricular changes in their programs, redesigning admissions reviews when past criteria are not available, facilitating new conversations about online learning strategies, serving on various governance committees, engaging in multiple re-opening task forces over the summer, and leading important conversations locally and across the university related to the many social justice issues confronting the campus and broader communities. These may not always be listed on a CV or resume, or tagged in an annual review, and yet, they are all acts of leadership that matter to the health, well-being, and to the future of the university.
Why should I choose to spend time leading instead of just focused on my own work?
There are many reasons on both personal and professional levels. Stepping up as a leader may result in new connections and networks, research collaborations, outreach opportunities, and finding ways to promote our collective visions of the 21st-century university that really serves communities within Michigan, nationally and internationally. At times, it means being that necessary sounding board and support system for a colleague whose passion has ignited their willingness to step out front for a more visible leadership role. Other times, it is apparent something needs to be done and you feel you have ideas of how to create that change, large or small. In reflecting back on the experience, sometimes these efforts generate new understandings of how the university works, what are its core values, and how do those get translated across the many areas of the university, to become helpful in day-to-day activities. Conversely, sometimes becoming aware just points out how much there is to do!
How to get involved is not always apparent, but a willingness to get involved – especially right now – is invaluable.
That's where the Academic Advancement Network and its campus partners play a role for you through programming for both formal leaders and informal leaders. From leading or participating in a learning community or small group discussions around important teaching and research ideas, to engaging in networking conversations to help you feel supported in your academic career pursuits, we continue to curate ways of engaging, and ways to navigate a large system into a more meaningful space.  We want to connect you to opportunities that can help you make the choices that engender feelings of fulfillment and motivation as a member of the MSU community. Whether you have a formal position on the university organizational chart, are leading students and/or colleagues in an initiative near and dear to you, or considering who you are as a leader now and in the future, AAN is here to help connect and support you.
Learn about upcoming events
Explore Leadership Development, Academic Career Paths, Research and Scholarship, Teaching and Learning.
Contact us with questions at OFASD@msu.edu.