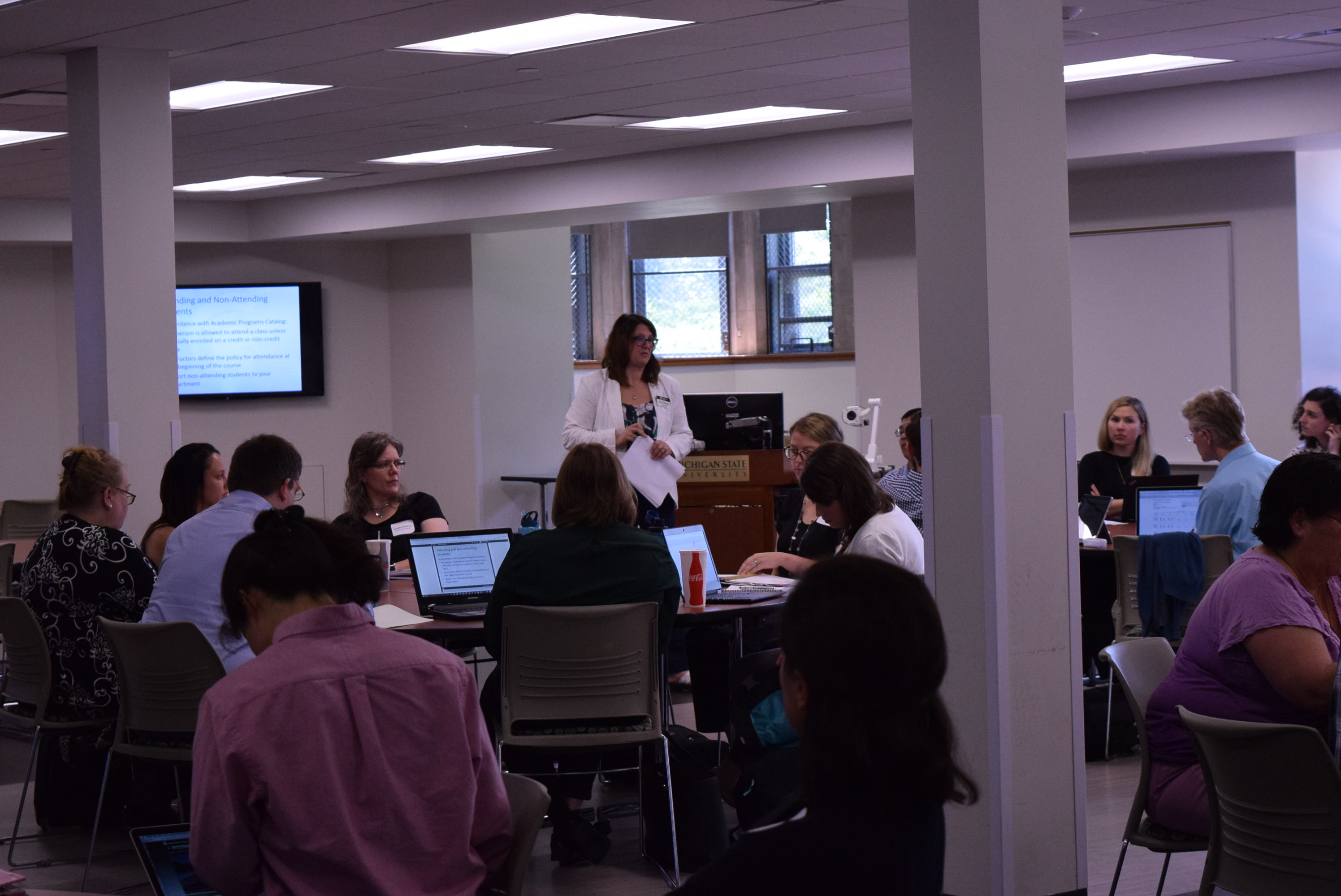 Teaching and Learning Boot Camp 2020
This year we have seen unprecedented shifts in the way we work, learn, and live. Traditionally, the Teaching and Learning Boot Camp was offered to bring together educators new to MSU from across campus to explore and exchange ideas about quality and inclusive teaching, as well as find community among the large group of people who are engaged in the important work of creating the best learning environments possible for our students.  The focus will still be to assist educators in developing practical materials that are needed for immediate use in their teaching and to best prepare them for their courses and work with students.
We will still be offering this opportunity, but we'll be adjusting the way in which we do this to ensure a safe, yet fulsome environment for all considering the adjustments that need to be made in light of the pandemic. The schedule plan is as follows:
August 26, 2020 – 10-11:30a.m.- Online Community Connections Session: This will be an opportunity to get to know each other and connect around important questions and answers with regard to teaching and learning, as well as any other concerns you might have as you make your way through the process of adjusting to your new position at MSU.
Ongoing Teaching and Learning Resources on D2L: when you register for the workshop, you will be added to the online community that offers information, resources, and virtual presentations on things that will be helpful in creating a classroom where students can learn best.
Community Luncheon: Over the next academic year, we are planning to offer an in-person lunch when it is safe to gather. Information about this event will be forthcoming as the situation evolves.
As community during these challenging times is even more important than ever, we hope you'll join us for Boot Camp this year! If you have any questions please contact the Academic Advancement Network at AAN@msu.edu.
Schedule
Check our calendar for the next session in this series, likely to happen each August.