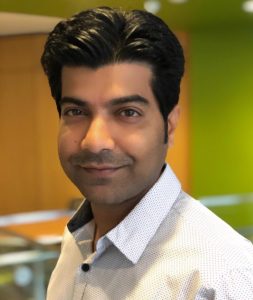 Rajiv Ranjan is an Assistant Professor – fixed term in the Department of Linguistics, Germanic, Slavic, Asian & African Languages at Michigan State University (MSU). At MSU, Rajiv is associated with the Asian Studies Program and Muslim Studies Program. He is an affiliated faculty of Master of Arts in Foreign Language Teaching (MAFLT) Program and Second Language Studies (SLA) program. He is also the mentor for the Fulbright Language Teaching Assistants (FLTAs). Before joining MSU, Rajiv Ranjan taught as a graduate teaching assistant at The University of Iowa, Iowa City (2010-2015) where he received his PHD in Second Language Acquisition in 2016.
In addition to his classroom-teaching experience, Rajiv taught the online graduate courses "FLT 860 Foreign/Second Language Acquisition" at MSU, and "Hindi and Urdu Language Structure for Teaching" at Kean University. He taught an immersion program for the South Asia Summer Language Institute (SASLI) during Summer 2016 at the University of Wisconsin, Madison. He also taught in a study abroad context during the Summers 2015, 2017, and 2018 for the American Institute of Indian Studies (AIIS) in India.
Rajiv's primary area of research is generative approach to second language acquisition (SLA). His research interests also include socio-cultural approach to SLA, second language writing and speaking, language pedagogy, and morpho-syntax.