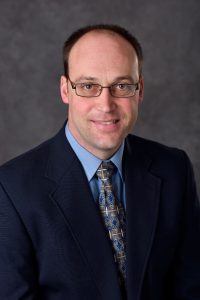 Anthony Ingle PE is a Teaching Specialist in the Civil and Environmental Engineering Department at Michigan State University. He earned a Bachelor of Science from Michigan State University, a Master of Science from Virginia Tech, and recently a Ph.D. in Civil Engineering from Michigan State University. Dr. Ingle has taught nine different courses during as many years serving the College of Engineering. With a dozen years of professional experience as a traffic and transportation engineer prior to joining the university, Dr. Ingle grounds his classes in practical applications of engineering and science while keeping an open view toward technological innovations.
Anthony has participated in research projects pertaining to highway traffic and safety throughout the state of Michigan. His recent publications include the safety performance of rural offset-T intersections, and crash modification factors for rural skewed intersections. Dr. Ingle has contributed articles to the Transportation Research Record (TRR), a journal of the Transportation Research Board of the National Academy of Sciences.
Anthony currently leads the senior capstone design course for senior undergraduates in the Department of Civil and Environmental Engineering. With an enrollment of 45 to 85 students per semester, the senior capstone design course offers students an opportunity to practice realistic engineering designs on real world infrastructure projects.