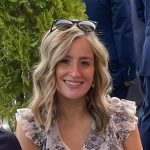 Robey B. Shah is an Assistant Professor in the Charles Stewart Mott Department of Public Health and the Department of Family Medicine in the College of Human Medicine at Michigan State University. She teaches HM 805 (Social and Behavioral Aspects of Public Health) and HM 853 (Public Health Program and Intervention Evaluation) as well as leads a free external-facing course called "Promoting Public Health in Michigan in the Face of COVID-19."
Her research is focused on partnering with communities to design, implement, and evaluate programs for children and families who are exposed to potentially traumatic events. In addition, she has published and presented strategies for infusing diversity, equity, and inclusion in education.
Dr. Shah earned her doctorate in Child Study and Human Development from Tufts University and completed her NIH T32 postdoctoral fellowship at the Yale School of Medicine. Prior to earning her doctorate, she worked as a psychological and behavioral analyst for the FBI. Dr. Shah currently serves on the editorial board of the Journal of Child and Family Studies and has been an active member of the Society for Research in Child Development.