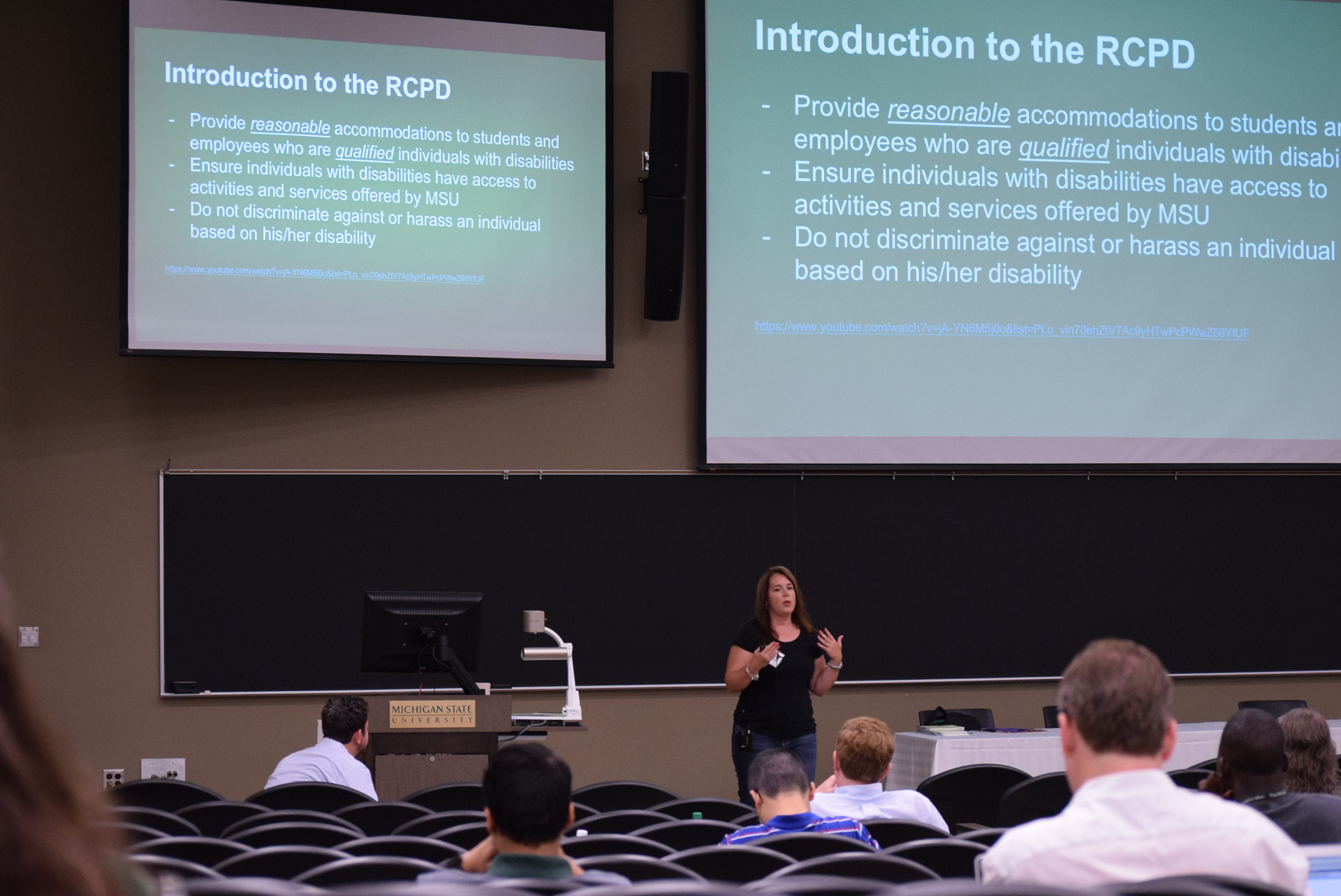 Quick Start for Teaching: Key MSU Policies
About
For all educators, especially those new to MSU: An overview of important policies that pertain to students. Topics covered include accessibility of course materials, accommodations for persons with disabilities, promoting student privacy & academic integrity, and promoting environments free of sexual discrimination and harassment.
Location
Wells Hall, B-122
Schedule
Registration, coffee, and breakfast bars: 8:30 – 9:00 a.m.
Welcome
Promoting Inclusive & Accessible Learning Environments: 9:00 – 10:00 a.m.

Nate Evans, Information Technology Services – Teaching & Learning
Representative, Resource Center for Persons with Disabilities

Academic Integrity: 10:00 – 10:30 a.m.

Shannon Lynn Burton, Office of the University Ombudsperson

Break
Promoting Student Privacy: 10:40 – 11:10 a.m.

Robert Kent, Office of the General Counsel

Promoting Learning Environments Free of Sexual Discrimination & Harassment: 11:10 – 12:00 p.m.

Representative, Office of Institutional Equity

Conclusion: 12:00 p.m.