2020-21 Recipients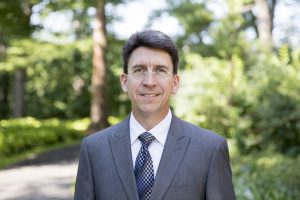 Dr. Alan Smith is the Chairperson for the Department of Kinesiology at Michigan State. In the department, he leads a significant undergraduate (≈1300) and graduate student enrollment (≈100), 18 tenure-stream and 4 fixed-term faculty, 4 support staff, and a large number of instructional staff composed of graduate teaching assistants and part-time instructors. This department represents a very diverse and highly complex unit.
The common themes that emerge regarding Dr. Alan Smith's leadership are his vision, humility, the way he treats others with dignity, respect, and compassion, and how much he cares about the success and growth of others. Other remarkable qualities are Dr. Smith's attention to detail, inclusion, openness, honesty, and transparency in decision making and his capacity to bring others together around a common purpose. These attributes and many more make Dr. Smith an excellent fit for the Simmons Chivukula Award for Academic Leadership.
Steadfast and even-handed in his support of department faculty, staff and students, Dr. Smith demonstrates his commitment to diversity, equity, and inclusion by fostering an inclusive and equitable environment in student recruitment, faculty hiring, committee assignments, and workloads. Regularly consulting with faculty to assess and appreciate their needs, as well as the demands placed on them, Dr. Smith takes these factors into account when he allocates tasks and does so with the highest level of transparency. He never hesitates to seek counsel on various issues, an indicator of continuous learning and improvement.
Within the realm of empowerment, success, and development of others, Dr. Smith expanded faculty and student research productivity in the Kinesiology department. He achieved this by promoting and leading a culture of 100% faculty participation in submitting external grants. This led to increased resources for faculty research and a corresponding increase in research productivity. Overall, Dr. Smith exceeds the criteria for the Simmons Chivukula Award for Academic Leadership. He is an inspiring advocate for the Kinesiology department within the College of Education, across the MSU community, and the greater field of Kinesiology. Dr. Smith is an exceptional leader with great vision, leading by example and inspiring others to succeed.
2019-20 Recipients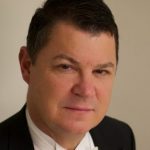 Dr. David Rayl is the Associate Dean for Graduate Studies and Research in the College of Music, a role he has held since 2006. He is also the college's Faculty Excellence Advocate. Dr. Rayl's responsibilities involve working directly with graduate students, faculty, academic specialists, and support staff. His nominators highlighted the range of areas in which he both leads and manages, including curriculum, mentoring, and budget, as well as his coordination of the college's early music concert series and directorship of their choral programs. The committee was particularly impressed with Dr. Rayl's scope of influence, which extends into the community and is exemplified by the 18 individuals in diverse roles who signed his nomination letter. The letter described Dr. Rayl's intelligence and ability to see the "big picture". It thoughtfully described the characteristics he displays when dealing with individuals – exhibiting respect, compassion, integrity, and openness to new ideas, as well as his advocacy for diverse students in the College of Music. The nomination noted that "the reason [he] should win this award is people: all of the people whose work is better because of Dr. Rayl's mentoring, who graduate and succeed professionally because of his advising and support, who benefit daily from his wisdom and fairness, and who aspire to be future academic leaders because they have witnessed how astonishingly well the job can be done and how much of a difference it can make."
2018-19 Recipients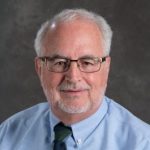 Rex LaMore is Director of the Center for Community and Economic Development in MSU's Office of Outreach and Engagement, a role he has held since 1977.   He has been responsible for planning and supervising the development of numerous training, applied research, technical assistance, and community development projects.  This leadership involves federal, state, and privately funded research and outreach partnerships, and has had substantial impact on international community development activities.  Rex advances MSU's land-grant mission by creating, applying, and disseminating valued knowledge through responsive engagement, strategic partnerships, and collaborative learning.  He focuses on empowering students, faculty and staff in partnership with public and private entities to create sustainable prosperity and an equitable society.  His nominators highlight that "his leadership style creates a feeling of teamwork, and he seeks to elicit the best from everyone."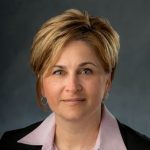 Kelly Millenbah serves as Associate Dean of Academic and Student Affairs in the College of Agriculture and Natural Resources.  She has been in this role since 2013, and is responsible for a very wide range of activities associated with research, outreach, budget, and academic programming.  Prior to this position, she was an Associate Dean in Lyman Briggs College (2010-2013).  According to her nominators, Kelly "believes that to succeed, you must value, empower and enable the people surrounding you.  [She] does this selflessly, lacking any reservation or insecurity.  With this approach she progresses not only the vision she has established for [her office], but serves as an integral leader for CANR, MSU and the higher education industry."  Kelly recognizes the substantial challenges facing MSU and our students, and works tirelessly toward improvement across numerous types of initiatives and programming, always placing an emphasis on listening and taking into account diverse perspectives and opinions.