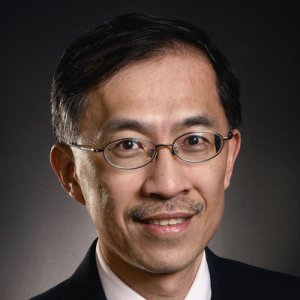 Ming-Han Li is a Professor and the School Director of the School of Planning, Design and Construction at Michigan State University. As Director, Li overseas four professional programs (construction management, interior design, landscape architecture, and urban & regional planning), a Ph.D. program and the National Charrette Institute.
Li has served the Council of Educators in Landscape Architecture, a premier academic organization in landscape architecture, in various positions, including president, past president, president-elect, vice president for research, 2nd vice president and track chair.
Li's research experience covers stormwater management, Low Impact Development, watershed planning and management, soil erosion and roadside vegetation management. His teaching has focused on sustainable water management, low impact development and landscape architecture construction.
Interdisciplinary background is Li's unique strength. He is a certified planner, professional engineer and professional landscape architect, with a bachelor of science degree in agricultural engineering (National Taiwan University), master of science in civil engineering (The University of Texas at Austin), both master of landscape architecture and PhD in urban and regional sciences from Texas A&M University.
Li was named the 2017 top 25 "Most Admired Educators" by DesignIntelligence. Li has been inducted to the Academy of Fellows by the Council of Educators in Landscape Architecture. Because of his contribution to knowledge discovery, Li was inducted to the Council of Fellows by the American Society of Landscape Architects in 2019.