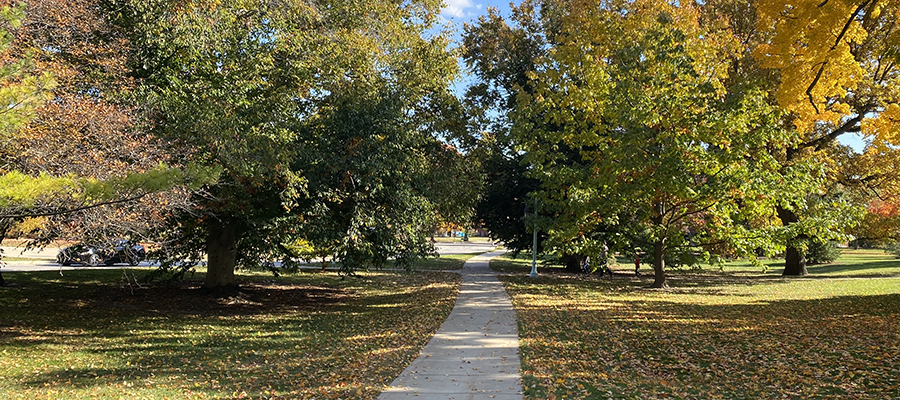 We're now several weeks into the fall term. You've found your classroom, learned [or maybe are still learning] students' names, figuring out your walking and driving paths around campus, gotten your grant funding established and lab set up, and begun to feel like you're ready to start planning the term in more than just a "decision of the moment" approach. So now what?? Is it time to find community? What about that mentor committee? Have you really blocked out writing time? Time for health and wellness? A bi-weekly coffee with a new colleague? And maybe you're already thinking about how to balance the many opportunities you've heard about or see in the many emails coming over the transom with the reality of your calendar and felt demands.
New to the university or not, we all need to remember our time in the academy is really a marathon and not a race. Pacing ourselves, making plans [knowing they all won't hold], and remembering to look up from our respective computers and devices is key to maintaining a sense of self and realistic expectations. Most of us regularly have aspirations that far exceed reality, which seems to be endemic in the academy rather than a personal shortcoming. So, in thinking about the term ahead, settle in and create a plan for the term recognizing it is a living document that will be regularly revised as things get accomplished, unexpected opportunities come along, and you determine what matters to you most. Find the middle ground between the many steps of academic work and different ways of engaging your senses.
Check out the Beal Garden celebrations, visit the Planetarium, attend a Wharton Center event, meet up with one of the Work-Life Affinity groups,  join a Diversity Research Network or Community Engaged Write-In for some important reflective time, or attend a Learning Community meeting to engage with others on a topic of interest where you want to learn more. In the end, finding ways to create a diverse portfolio of options for ourselves often results in a more integrated and fulfilling life.
Here's to creating your path and have a great fall!