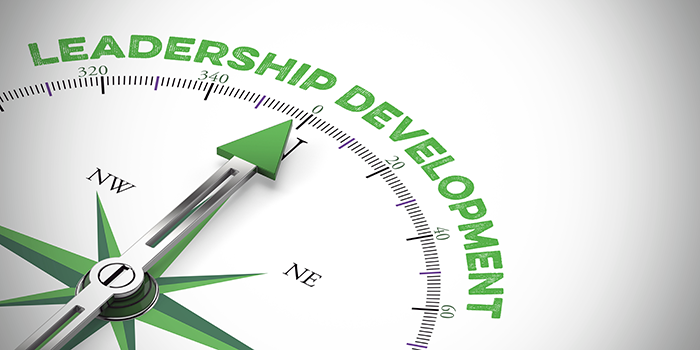 A popular framework for developing academic leaders by Walter Gmelch and Jeffery Buller explores three areas that are key to the development process:
conceptual understanding,
skill development, and
reflective practice.
Gmelch and Buller's research shows that effective academic leaders not only take the time to understand their formal role fully but also identify and build new skills needed to grow in their leadership position. Most importantly, they devote time to reflective practice and develop the "ability to reflect, correct, and take action" (Buller and Gmelch, 2015).
When looking at the three different areas of the framework, what is the common element needed for all three of these areas? Time! Being purposeful about setting aside the time to participate in leadership development opportunities can be difficult, especially when dealing with a never-ending to-do list. Still, even a small investment can spark a different way of thinking or offer a new approach to a problem you are struggling to solve.
To help academic leaders engage with topics relevant to their positions, FASD offers the Leadership Institute series as one way for busy leaders to enhance their development. These 90-minute live webinars consist of presentations from university leaders providing real-world scenarios and opportunities for questions.
While most of the sessions tend to repeat annually, content is updated each year to reflect changes to current evolutions in approaches, policies, and processes. Leadership Institute sessions are required for department chairpersons, school directors, and associate deans of non-departmentally organized colleges within the first two years of their appointments; however, all other administrators are encouraged to attend sessions they would find helpful or if they are looking for updated information.
All Leadership Institute sessions take place on Zoom and will be recorded.
We hope you can join us for our Spring 2023 sessions.
Register for one or all sessions!
Faculty and Academic Staff Performance Reviews
Friday, January 27, 2023
Time: 9:00 – 10:30 AM EST
Presenters:
Ann Austin, Interim Associate Provost and Associate Vice President for Faculty and Academic Staff Affairs
Aaron McCright, Chairperson, Sociology
Annual performance reviews are a critical piece of the development process for faculty and academic staff. This session will discuss the elements to include in annual reviews and how these should align with the reappointment, promotion, and tenure process. Perspectives on how to manage the review process will also be shared.
Working with Support Staff
Friday, February 17, 2023
Time: 9:00 – 10:30 AM EST
Presenters:
Rick Fanning, Director, Employee Relations
Jim Forger, Dean, College of Music
Christy Turner, Integrated Strategy Manager, Organizational and Professional Development, MSU Human Resources
Support staff are key members of our institution, yet many administrators do not have experience working with individuals in unionized appointments. Union rules can be difficult to navigate and create uncertainty. This session will help leaders avoid common mistakes and offer tools to deal with situations when they arise Attention will also be given to best practices for the professional development of your staff and how to create a work environment where everyone feels appreciated.
Prioritizing and Time/Email Management
Friday, March 17, 2023
Time: 9:00 – 10:30 AM EST
Presenters:
Victor DiRita, Chairperson, Microbiology & Molecular Genetics
Chris Long, Dean, College of Arts and Letters and the Honors College
Prioritizing and managing the many tasks and inquiries unit administrators receive each day is a challenge. Through a combination of brief presentations and time for open discussion, this session will provide helpful strategies for real-life situations.
Engaging with Faculty and Academic Staff on Retirement
Friday, April 7, 2023
Time: 9:00 – 10:30 AM EST
Presenters:
Ann Austin, Interim Associate Provost and Associate Vice President, Faculty and Academic Staff Development
Roger Baldwin, Professor Emeritus, College of Education
Theresa Kelley, Senior Associate General Counsel, Office of General Counsel
Francisco Villarruel, Faculty Grievance Official, Faculty Grievance and Dispute Resolution Office
This program is designed for MSU Deans, Chairs, and Faculty Excellence Advocates to discuss strategies for engaging with faculty and academic staff within your unit about retirement issues. Legal restrictions and MSU's policies will also be provided as guidelines to follow when interacting with academics on retirement.
Equitable Decision-Making (New Topic!)
Friday, April 14, 2023
Time: 9:00 – 10:30 AM EST
Presenters:
Jabbar R. Bennett, Vice President and Chief Diversity Officer
Panel of University Leaders
As leaders, it is important to understand the needs of those you serve and how decisions impact them in different ways. In this session, principles of equitable leadership will provide a framework for how to approach decisions in a way that is intentional and values-centered. A panel of campus leaders will also discuss how they work to put these ideas into practice.