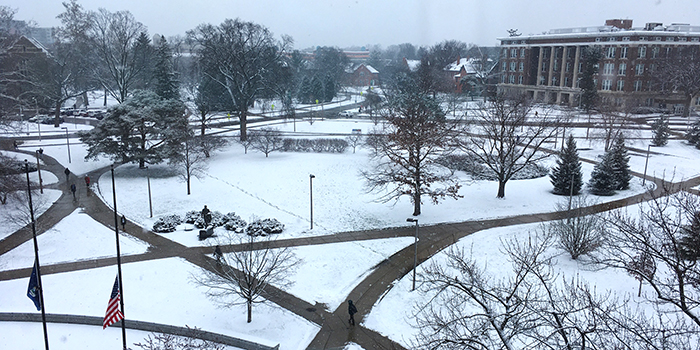 2023 started quickly and almost as quickly, January is coming to a close. So how has your new year begun? If you are a person who sets resolutions, you may already have set some aside; after the last few years with everything that has happened, you may have decided that taking small steps rather than charting big plans is less stressful and allows you to see more progress. The beginning of the year for me revolved around a few key thoughts. 
The first was asking myself why I chose to become an educator and pursue a career in the academy. While the path may not have been smooth and if there was a specific plan, it hasn't played out exactly as expected but the core reasons, passions and commitment remain. They just need to be more regularly centered in my thinking.

 
The second is remembering who are my confidantes, mentors, those who inspire and support me…and then, how will I be sure to make time for these connections in the coming year? January is National Mentoring Month, so it's a great time to take stock of those important people in our lives who guide, nurture and challenge us. If we don't have that circle of support, then it might be time to consider building a network to call upon for life, for work, and for whatever is needed.

 
A third thought is what activities or opportunities will be those that will enrich me in the coming months, that will help me grow, tap into my interests and talents, and introduce me to interesting new people? This may be stepping outside the comfort zone, deepening an area of expertise, finding others with shared commitments, or just someone who loves a cup of coffee as much as I do.

 
Whatever ways you chart your path for 2023, hopefully, you will take advantage of the myriad of opportunities across campus to help fulfill your professional, personal, and community "buckets". The formal and informal options are almost endless.  
And these are just a few examples of ways to join with others to gain information, find others with common interests, and build peer networks of support.  
Regardless of how you chart your path this year, FASD is here to help if we can. Happy 2023!