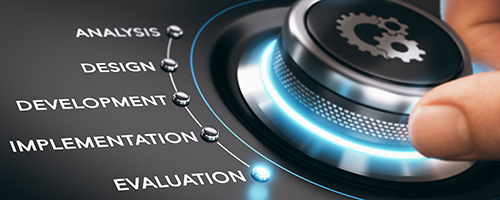 As MSU strives toward the goals set out in the 2030 strategic plan, in clear focus is the aim to expand MSU's local and global impact through discovery, creativity and innovation for excellence. In large part, this goal will be reached through increased expenditures in research, with $1 billion reached by 2030, expanding our annual output by $275 million. To help continue MSU's excellence in research innovation and output, the Office of Research and Innovation works to support and contribute to MSU's overall research footprint while guiding, funding and coordinating research opportunities throughout the institution.
The Office of Research and Innovation puts considerable effort into events and learning opportunities that create more robust research communities and provide researchers with the resources and tools necessary to succeed in their research endeavors. "The Office of Research and Innovation is offering multiple programs to faculty," explained Melanie Kauffman, senior communications manager for the Office. "We're holding events that encourage new research initiatives to bring together faculty from different disciplines to address important real-world challenges. The Office is also providing faculty and interdisciplinary teams with grant development support."
Grant Support
Lauren Aerni-Flessner is a grant editor and consultant with the Office's Research Development team, which also includes Angie Kankula, research administration manager for the Office, and Sara Steenrod, grant consultant for the Office. The team works with faculty from across campus and all disciplines who are interested in assistance to develop their grant proposals. "Our team helps faculty with grant development support through grant editing, proposal consulting, reviewing proposal drafts, and providing pre-award project management support for transdisciplinary, multi-institutional grants," said Aerni-Flessner.
The Research Development team also provides grant proposal writing workshops, learning opportunities and support to prepare faculty and researchers for the type of work that will be required when submitting proposals. From attending grant writing workshops and writing retreats to research orientations and fairs, Aerni-Flessner encourages all faculty and researchers to start their grants early, "a key to funding success is really starting earlier. Starting early gives people a better chance to interact with the different providers of services and resources that are available to support their success. It also gives them time to step aside from what they wrote, take a break, and look at it again with fresh eyes," she noted.
Broader Impact Statements
The Research Development team is also available to help faculty develop strong Broader Impacts (BI) statements for their National Science Foundation proposals. Team members are available for consultations to help faculty craft their BI statements. Additionally, on Feb. 24, 2023, faculty will have the opportunity to attend a full day Broader Impacts Writing Retreat to learn to write a BI plan that meets the NSF review criterion, and to receive an introduction to resources they can use to develop their BI plans from the Center for Advancing Research Impacts in Society (ARIS). This event will be jointly led by BI consultants from University Outreach and Engagement, the Office of Research and Innovation, and the MSU Museum, and is being offered through support from the ARIS BI Toolkit Project.
Programming, Events, and Educational Opportunities
Through programming, educational opportunities and collaboration, MSU's Office of Research and Innovation is working to support research communities on campus. To continue providing support to researchers at MSU, the Office is offering new events this year, including workshops and panel discussions on writing successful proposals for early-career researchers, and on strategies for planning and writing large team grants. Several of the workshops for 2023 are intended to help develop faculty cohorts so that those who attend can form groups for potential collaborations or for providing and receiving feedback during the proposal writing process.
These events are just some of the opportunities the Office of Research and Innovation is providing the campus research community in the coming months. The most up-to-date information on what programming and opportunities are available can be found on the Office of Research and Innovation's Events and Workshops webpage. For more information about the grant writing assistance you can receive, reach out to the Research Development team to learn more. Through these opportunities for collaboration, community and forward-thinking, MSU is making meaningful progress on the 2030 strategic plan goals.