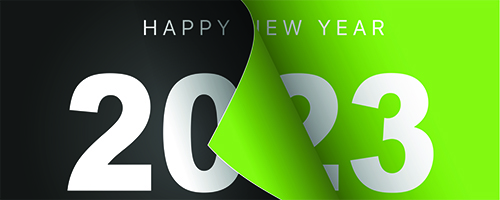 The calendar says we are nearing a much-needed break, and like so many of you, attention is already turning to what lies ahead when the new year starts. Before totally turning that page to let you know some of the opportunities that the Office of Faculty and Academic Staff Development will be offering to support educators throughout campus in the spring, it seems important to pause for a moment and take stock of 2022, and perhaps especially the period since August.
We all receive many listserv postings from different campus and professional groups that, at times, offer food for thought among their messages. Two that recently crossed the transom, with deep connections to MSU, seemed to really resonate with the conversations I've been a part of over the last couple of weeks. Perhaps they will connect with you, as well.
The first from Kimine Mayuzumi, who co-facilitates a blog and collaborative opportunities called, Being Lazy and Slowing Down: Be Mindful. Trust the Process. Let Go of the Outcomes.  She offers the following: "Being in a moment of transition is often a challenge. In addition to our daily transitions, if you are anticipating or currently going through a major life transition event (e.g., relocation, role changes, promotion, arrival of a new family member, etc.), that could bring you another layer of anxiety too partly because of uncertainty that comes with it. The anxiety and stress can bring a vicious cycle of depression, regrets, lack of sense of belonging, and victim feelings. That is why I ask you – "How are you being" (instead of doing)?"
The second comes from Kerry Ann Rockquemore, who with her partner, Anthony Campo, coordinate the National Center for Faculty Development and Diversity in which many have participated or read their postings. They share, "As this term comes to a close, we find ourselves having lots of conversations about finding peace in the Academy. We've been thinking about this a lot lately because so many people contact us with the same problem: they are passionate about their scholarship, but they are struggling to figure out how to be successful in the Ivory Tower. In other words, they love their work but find themselves working 60-80 hours a week without making progress on the very writing projects they love while sensing they are sacrificing their health and relationships in the process. Trying to figure out how to make it all work is a common struggle for new faculty and determining if you want to make it work is a common question at every academic rank (from graduate student to endowed chairs). So, as we head into the holiday break, it's a great time to take a step back and think about how you can find your peace in the Academy."
Perhaps the first looks like a semantic difference that is too confusing for the mind to consider at this point in the term while the second might seem more aspirational than realistic. Yet, it seems both offer wisdom and strategy for taking stock of ourselves at the end of the calendar year. We have institutional values that speak to supporting well-being and our whole selves, and to creating fulfilling careers that represent our passions and commitments. Enacting these institutional values requires knowing ourselves, what we care about, what we need to be our authentic selves, how we are being and how we define our peace in the academy.
As we close out the year and the term, my hope for all of us is that we willingly take the time to pause and reflect, acknowledge the challenges as well as the accomplishments large and small, and allow ourselves to hope and see the possibilities a new year will bring. OFASD and our partners will be here to welcome you back in 2023 stepping forward into the next year.
Note:
The National Center for Faculty Development and Diversity offers live and recorded webinars, courses, and workshops covering many topics that pertain to different stages of academic careers. Topics range from learning core skills like how to engage in healthy conflict or overcoming academic perfectionism, to various other sessions on building and leading a successful research team or developing a career as a community engaged scholar. Register with your MSU NetID for access at no cost to you.