By Emma Kolakowski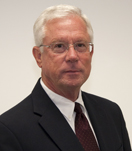 The Faculty Emeriti Awards honor faculty members who have made notable contributions to a university unit while in retirement, as well as units that have made opportunities available for retired faculty to remain involved. The individual award acknowledges substantial contributions made by an emeritus/emerita of the university and this year, the Faculty Emeriti Association honors Dr. William A. Anderson with its individual award.
Dr. Anderson served in the College of Human Medicine until 2016, but agreed to continue to assist in the tenure mentoring program. In the years since Anderson's retirement, the program has grown to include around thirty junior faculty members. He also participates in the annual reviews for Department Chairs within the College of Human Medicine. Despite having retired, Dr. Anderson continued to support these two efforts to allow for smooth transitions and therefore more benefit to the faculty served.
Now that the program is well established, Dr. Anderson will be stepping down from his work directing the tenure mentoring program to fully enjoy retirement. He will continue to serve as a mentor for the Center of Excellence for Diversity in Medical Education Grant, which is directed by Human Medicine's Dr. Wanda Lipscomb. The grant seeks to help students who are traditionally underrepresented in the medical fields to enroll and graduate, as well as supporting underrepresented faculty, in order to improve health services for diverse populations.
Michigan State University thanks Dr. Anderson for his continued intellectual and interpersonal contributions to the university community. The presence of such an individual is proof that being a member of the Spartan family is lifelong. The Outstanding Contributions by An Individual Faculty Emeritus Award will be presented to Dr. Anderson at the College of Human Medicine's spring faculty meeting.