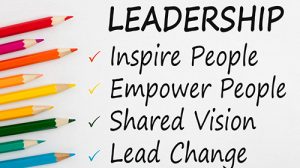 Each year, the Leadership Institute series offers academic administrators the opportunity to interact with their peers around key topics. This series of 90-minute sessions are designed to expand upon themes introduced at New Administrator Orientation. These sessions are required for department chairpersons, school directors, and associate deans of non-departmentally organized colleges within the first two years of their appointments; all other administrators are encouraged to attend sessions they would find useful.
This spring we will offer four sessions (all offered via Zoom):
Faculty and Academic Staff Performance Reviews plus Reappointment, Promotion, & Tenure
Friday, January 22 from 9:00 a.m.-10:30 a.m.
Suzanne Lang, Interim Associate Provost and Associate Vice President for Academic Human Resources
Aaron McCright, Chairperson, Sociology
Cheryl Sisk, Associate Dean, College of Natural Science
Evaluation of tenure track faculty will be considered from two perspectives – the annual performance review and merit and market raise recommendations.  The discussion will also address reviews for Academic Staff and Fixed-Term Faculty. A discussion of the integration of the new COVID statement will also be included.
Hiring, Retention and Spousal Hires
Friday, February 26, 2020 from 9:00 a.m.-10:30 a.m.
Suzanne Lang, Interim Associate Provost and Associate Vice President for Academic Human Resources
Sonja Fritzsche, Associate Dean of Personnel, Administration & Undergraduate Education
John Papapolymerou, Chairperson, Computer Science and Electrical Engineering
This session will cover policies, processes, and strategies for bringing outstanding faculty and academic staff to MSU and keeping them here.
Working with Support Staff
Friday, March 12 from 9:00 a.m.-10:30 a.m. 
Rick Fanning, Director, Employee Relations, MSU Human Resources
Jim Forger, Dean, College of Music
Jennie Yelvington, Program Manager, Organization and Professional Development, MSU Human Resources
Support staff are key members of our institution, yet many administrators do not have experience working with them. In addition, union rules can be difficult.  This session will help leaders avoid common mistakes and offer tools to deal with situations when they arise. Attention will also be given to best practices for the professional development of your staff and creating a work environment where everyone feels appreciated.
Prioritizing and Time/Email Management
Friday, April 9 from 9:00 a.m.-10:30 a.m.
Victor DiRita, Chairperson, Microbiology & Molecular Genetics
Chris Long, Dean, College of Arts and Letters
Kelly Millenbah, Associate Dean, College of Agriculture and Natural Resources
Prioritizing and managing the many tasks and inquiries unit administrators receive each day is a challenge.  Through a combination of brief presentations, a group exercise, and time for open discussion, this session will provide helpful strategies for real-life situations.
Registration is required; Zoom links will be sent to all participants a few days before each session.
Please register for any or all sessions.