By Cindi Leverich
One of the most successful Big Ten Academic Alliance leadership initiatives is the Academic Leadership Program (ALP). Established in 1989, this intensive experience develops the leadership and managerial skills of faculty who have demonstrated exceptional ability and academic promise. Many of the programs' nearly 1,000 Fellows have gone on to serve with distinction as college presidents, provosts, and deans.
Each spring, we celebrate the outgoing cohort of the Big Ten Academic Alliance Academic Leadership Program (ALP) Fellows while welcoming a newly selected cohort for the coming year. While we are unable to host an in-person celebration this spring, we would like to acknowledge the work of the 2019-20 cohort and announce the 2020-2021 ALP Fellows.
During the ALP Fellowship year, the Fellows join their counterparts from other Big Ten campuses to visit three different institutions. During these visits, Fellows meet with leaders from across higher education to explore current issues and develop their leadership and managerial skills. This year's Fellows had a unique experience beginning with Michigan State hosting Seminar I, adding in a trip to Washington D.C. to meet with government officials before Seminar II at the University of Maryland, and ended with a virtual Seminar III instead of a visit to Ohio State University.  Throughout the year, the ALP Fellows also met with numerous leaders from across MSU to supplement the larger Seminars and gain organizational and institutional knowledge.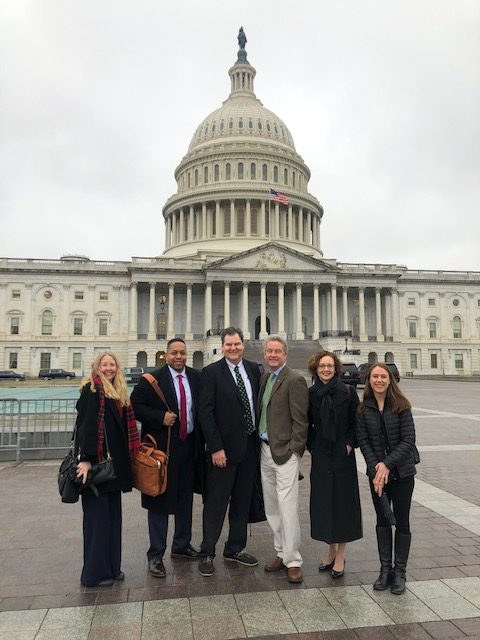 We would like to acknowledge the dedication and hard work of the 2019-20 ALP Fellows:
Kristine Bowman, Professor and Associate Dean, College of Education
Charles (Lee) Cox, Professor and Chairperson, Physiology, Colleges of Natural Science, Human Medicine, and Osteopathic Medicine
David Hyndman, Professor, and Chair, Earth and Environmental Sciences, College of Natural Science
Heidi Schroeder, Accessibility Coordinator, MSU Libraries
Quentin Tyler, Associate Dean and Director, Office of Diversity, Equity and Inclusion, College of Agriculture and Natural Resources
Angela Wilson, John A. Hannah Distinguished Professor, Chemistry, College of Natural Science
While we are sad to say goodbye to the current fellows, we are excited to announce another incredible cohort for 2020-2021:
Maria Isabel Ayala, Associate Professor, Sociology and Director, Chicano/Latino Studies Program, College of Social Science
Peter Berg, Professor, and School Director, Human Resources and Labor Relations, College of Social Science
Joanna Bosse, Associate Professor and Associate Dean, Residential College in the Arts and Humanities
Bethan Cantwell, Director, Institutional Research, Office of Planning and Budgets
Glenn Chambers, Associate Professor, History, College of Social Science and Associate Dean, Undergraduate Studies, Office of the Associate Provost for Undergraduate Studies
Kirsten Tollefson, Associate Professor, Associate Chairperson, and Graduate Program Director, Physics and Astronomy, College of Natural Science
Biographies and photos for the new fellows can be found here.
The 2020-2021 Fellows are scheduled to visit the University of Wisconsin-Madison (Seminar I), Northwestern University (Seminar II), and Rutgers University-New Brunswick (Seminar III).