On April 22, AAN, along with Academic Human Resources and The Work Life Office, hosted its annual spring symposium. This year's symposium focused on "Envisioning the Future of Academic Work at MSU" with Dr. Jaime Lester, interim director and professor of the Higher Education Program at George Mason University serving as the keynote speaker.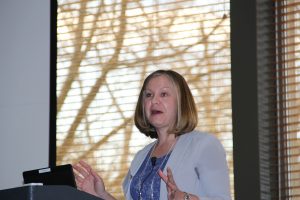 We would like to extend a warm "thank you" to those who attended the symposium and especially to the following individuals, who:
Participated in the panel discussion
Lead breakout sessions
Thank you again, and we look forward to seeing you at our next symposium in Spring of 2020!