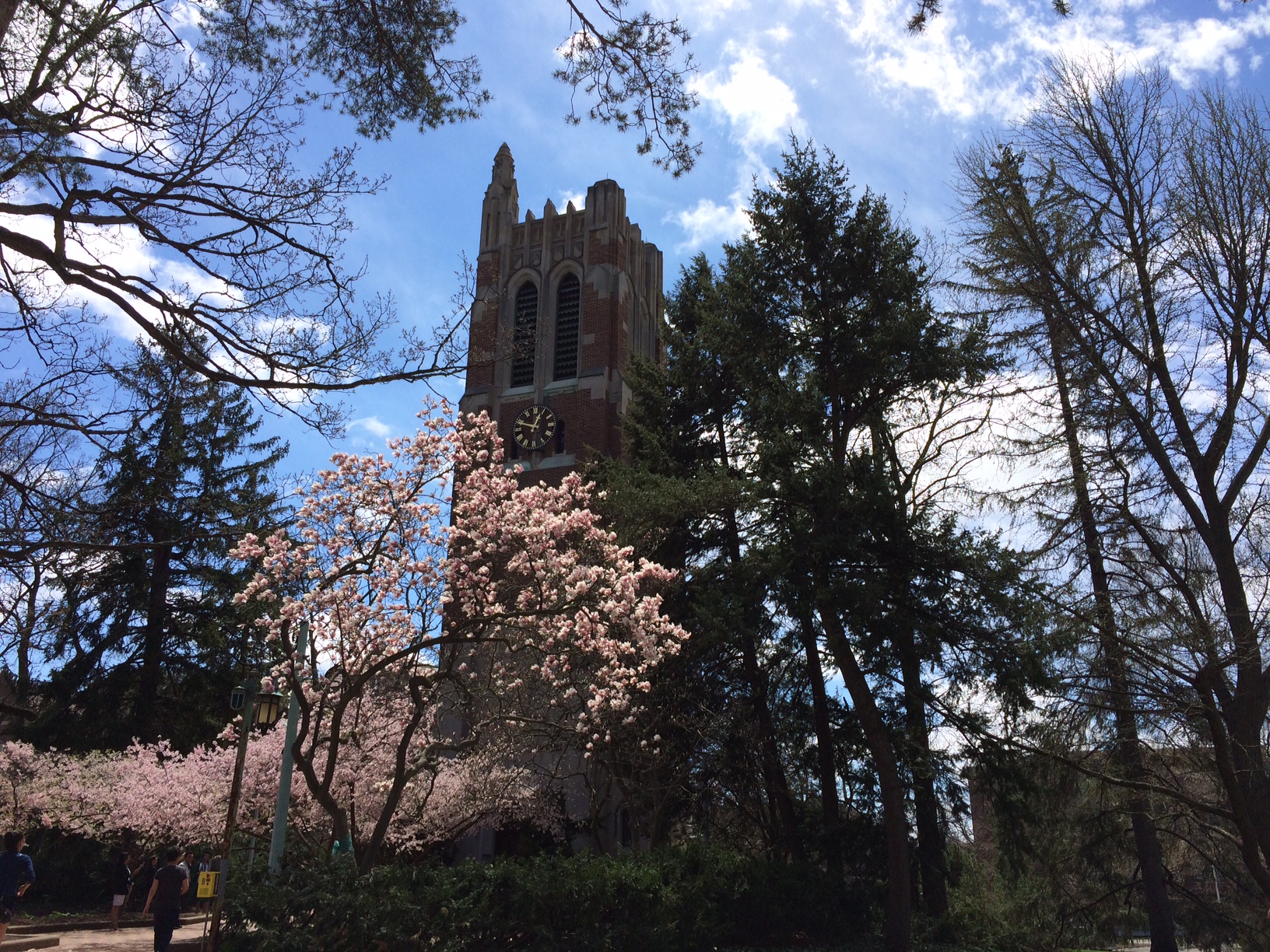 I am thrilled to announce the results of the inaugural Simmons Chivukula Award for Academic Leadership.  The award is generously sponsored by a gift from Dr. Elizabeth H. Simmons (Executive Vice Chancellor for Academic Affairs at UC San Diego; former MSU Associate Provost for Faculty and Academic Staff Development and Dean of Lyman Briggs College) and Dr. R. Sekhar Chivukula (current MSU Associate Provost for Undergraduate Education and Dean of Undergraduate Studies).  It is designed to recognize consistently demonstrated excellence in academic leadership at the ranks of department chair, school or unit director, assistant dean, or associate dean.
A committee of five current and former administrators at various levels reviewed the materials.  We received 19 nominations, which spanned appointment types and a wide range of units across campus.  It was a great pleasure to read the documents, which highlighted the amazing work of these leaders on our campus and how much their efforts are valued by members of their units.  The committee was genuinely impressed with both the number and quality of the nominations, as well as the statements of leadership philosophy that were provided by the applicants themselves.  While a difficult job given the very strong pool, two individuals were selected to share the award this year.
Rex LaMore is Director of the Center for Community and Economic Development in MSU's Office of Outreach and Engagement, a role he has held since 1977.   He has been responsible for planning and supervising the development of numerous training, applied research, technical assistance, and community development projects.  This leadership involves federal, state, and privately funded research and outreach partnerships, and has had substantial impact on international community development activities.  Rex advances MSU's land-grant mission by creating, applying, and disseminating valued knowledge through responsive engagement, strategic partnerships, and collaborative learning.  He focuses on empowering students, faculty and staff in partnership with public and private entities to create sustainable prosperity and an equitable society.  His nominators highlight that "his leadership style creates a feeling of teamwork, and he seeks to elicit the best from everyone".
Kelly Millenbah serves as Associate Dean of Academic and Student Affairs in the College of Agriculture and Natural Resources.  She has been in this role since 2013, and is responsible for a very wide range of activities associated with research, outreach, budget, and academic programming.  Prior to this position, she was an Associate Dean in Lyman Briggs College (2010-2013).  According to her nominators, Kelly "believes that to succeed, you must value, empower and enable the people surrounding you.  [She] does this selflessly, lacking any reservation or insecurity.  With this approach she progresses not only the vision she has established for [her office], but serves as an integral leader for CANR, MSU and the higher education industry."  Kelly recognizes the substantial challenges facing MSU and our students, and works tirelessly toward improvement across numerous types of initiatives and programming, always placing an emphasis on listening and taking into account diverse perspectives and opinions.
Please join me in celebrating the work of these leaders!