MSU is committed to providing a learning environment for students free of harassment and discrimination. Educators often ask for tips or best practices they can implement in their classrooms.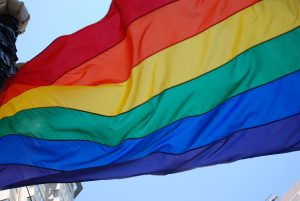 As we begin the Spring 2018 semester, we thought it would be useful to share some information from a teaching and learning workshop hosted by AAN last year, called Students Speak: LGBT Students in the Classroom. Members of the MSU Lesbian, Bisexual, Gay, and Transgender Resource Center and the Office of Institutional Equity discussed some of the nuances of sexual and gender identity and expression. Then students shared their experiences, along with practical tips on including members of the LGBTQIA community in the classroom.
A few takeaways from the session:
Use the syllabus to state your (and MSU's) commitment to inclusion and nondiscrimination. (For more syllabus tips, see our Syllabus Checklist)
Ask students to email you their names and the pronouns they use to describe themselves.
Introduce yourself and state your pronouns. You set an example and create a teachable moment for all students.
Incorporate inclusive content in your course (i.e., avoid using gender-specific or stereotypical anecdotes or examples whenever possible.)
Know your resources: For instance, the LBGT Resource Center along with the Office of Planning and Budgets has curated a map of unisex and accessible restrooms across campus.
Consider extending restroom breaks if students need to travel far for gender inclusive restrooms.
Report incidents of harassment to the Office for Institutional Equity or University Ombudsperson.
Quest: Building Capacity for LGBTQA+ Inclusion is the LBGT Resource Center's core curriculum.This program is designed to encourage the growth and development of ally skills and practices over time by providing a greater variety of educational programs and workshops at varying levels and on specific topics and identities. The title of the program was selected to highlight the journey that is required for all of us as life-long learners committed to a more just world.
Last, become acquainted with the many resources and events that the LBGT Resource Center offers to faculty, academic staff, and students.
If you're relatively new to teaching at MSU, you're invited to the Quick Start to Teaching for Student Success offered three times a year. It covers key MSU policies on accessibility of course materials, accommodations for persons with disabilities, promoting student privacy & academic integrity, and promoting environments free of sexual discrimination and harassment.