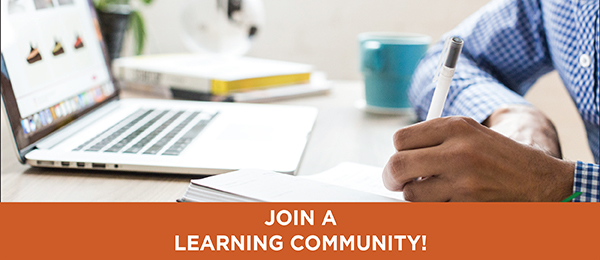 For more information, and to participate in one of the following learning communities, please contact its facilitators.
Alternative modes of delivering early literacy and language instruction (AMELLI) – Moving Forward
Co-Facilitators
The AMELLI Learning Community brings together MSU Faculty and educators from the K-12 system to engage in conversations about moving forward with early literacy and language instruction. We will explore emerging questions like how to make up for lost learning, how does trauma-informed teaching happen and how to support families and parents as we transition to in-person/hybrid instruction. We will have invited speakers in our monthly meetings in the fall and conduct interviews with educators in the spring to gain a better understanding of the various models of instruction that are emerging as a result of the pandemic.
Anti-Racist Educator Dialogue Group
Co-Facilitators
This learning community, which is open to all academic staff, but particularly recommended for those who identify as white, aims to support educators in enacting anti-racist pedagogy and decentering whiteness in their work with doctoral students, particularly in teaching spaces but also in other instructional and mentoring spaces such as service and research.
B.E.A.T.S. – Bridging Experiments in Arts, Technology and Science
Co-Facilitators
B.E.A.T.S. brings together teachers, researchers, scholars, practitioners and creatives across the MSU campus working at the intersection of art, science and technology. Our aim is to provide a platform for meaningful conversations, debate and collaborations about how to integrate STEM and arts within our classrooms and through rigorous integrative research inquiry and production.
Community Engaged Learning: From Theory to Practice
Co-Facilitators
The Community Engaged Learning: From Theory to Practice learning community will provide a space for a community of interested practitioners to come together in order to read current community engaged learning (CEL) scholarship, participate in discussion around those readings, and engage with relevant experts and stakeholders to explore strategies for application. Conversations will be guided by current community engaged learning scholarship as well as needs and interests of the MSU community. We hope this group will create a shared community of practice and a network of support for existing and aspiring community engaged faculty/ practitioners.
Community-building in the classroom: Including DEI principles as part of the curriculum
Co-Facilitators
This LC brings together any instructors interested in moving from having conversations about DEI in the classroom to applying and practicing DEI in the classroom. We will brainstorm, develop, apply, and assess different strategies that can be implemented to build community through an in-class student mentorship program that empowers students to be co-creators of the learning experiences.
Creating Equitable Instruction through Universal Design for Learning
Co-Facilitators
Our Learning Community takes a practice-based approach to exploring Universal Design for Learning in face to face and online settings. Our goal is to develop our own equitable teaching practices, while creating and promoting accessibility to the campus community. We welcome those who teach in person, online, and hybrid courses, as well as those who design instructional materials or websites in any capacity.
Creative Teaching Approaches Based on Classroom Setup and Technology
Co-Facilitators
How does the space and technology we are given influence or limit how we teach? As a community how can we come up with creative alternatives or maximize our impact based on our classroom context? This Learning Community will explore technology and classroom environments and pedagogical approaches, and share successes and failures in how to think outside the box with concerns to classroom technology, layout, and pedagogy.
Department of Animal Science Teaching and Learning Community
Co-Facilitators
The arching goal of ANS TLC is to provide continued education for its members and guide curricular alignment discussions in order to create an impactful and cohesive educational experience for undergraduate students.
Designing Physical Post-Pandemic Learning Spaces
Co-Facilitators
The pandemic changed and heightened discussions around the intentional use and affordances of physical learning spaces. As we contemplate what a return to campus looks like, this learning community investigates the theory and praxis of designing and redesigning our built environment to fulfill our educational mission.
Engineering and Social Justice
Co-Facilitators
Technological advancements have a significant impact on society and can affect certain segments of the population disproportionately. This community seeks to explore the intersection of social work policy, social justice and engineering by exploring the spaces of technical and social innovation. We seek to explore curricular topics and possibilities that initiates a dialogue between the engineering and social work contingencies on campus.
Feminist Community-Engagement Disrupted
Co-Facilitator
Adaptability and innovation in feminist qualitative community-engaged research will be vital to research, pedagogy, and co-curricular programs that support and engage both scholars and community leaders. While the changes associated with the COVID-19 pandemic and other types of disruptions can pose significant limitations to scholars who rely on building relationships within communities, they also present opportunities to cultivate methodological innovations. This Learning Community will discuss social science methods of inquiry useful to: 1) the reframing of research, especially from in-person to virtual spaces, 2) mentoring students in redefining thesis and dissertation projects rather than finding replacement projects, and 3) enhancing community and practitioner partnerships to support networks through crises.
To join the Feminist Community-Engagement Disrupted learning community click here.
Global Engagement in Teaching and Learning
Co-Facilitators
In an increasingly connected and globalized world, it is necessary to include global learning opportunities in all environments instead of confining them to traditionally "international" courses. This learning community discusses the challenges educators encounter to accomplish this and shares ideas and best practices to overcome them. Together, we work to integrate global issues, activities, and experiences into class content and learning objectives, ensuring that all Spartans benefit from unique and realistic global experiences that enhance their informed engagement with the world.
Graduate Teaching Assistant Teaching & Learning Community
Co-Facilitators
This Learning Community engages educators with evidence-based practices and pedagogy to teach in accessible and inclusive ways. Educators, including Graduate Teaching Assistants, Faculty and Staff share pedagogy, best practices, and holistic educator and student success strategies. This group strives to practice a culture of care and to build community and meets twice a month throughout the year.
Learning Community for Supporting International Student Success
Co-Facilitators
We are an assets-based group focused on the holistic concept of international student success at MSU. We collectively seek solutions for emergent, timely issues such as challenges to academic learning brought to the fore through navigation of travel restrictions, availability of technology, and online instruction in varied time zones, as well as persistent issues such as those associated with linguistic differences and varied cultural constructs of academic concepts. We share ideas and identify synergies across campus to support international students.
Mindful Teaching and Learning in Higher Education
Co-Facilitators
In this Learning Community, we will define what mindfulness means in the context of teaching in a higher education setting. While mindfulness practices are often associated with stress-reduction, we will explore how such practices also enable the development of empathy, emotional resilience, and ethical awareness. We will explore how mindful practices are now being applied in different units at MSU in order to help members envision how mindful practices can be adapted to their own work environments. This LC will continue the work done over the past two years.
MSU Trauma Services and Training Network (TSTN)
Co-Facilitators
The Trauma Services and Training Network is working to make MSU a trauma informed University. We are working to support collaboration throughout the MSU community to advance an understanding and implementation of practices that are trauma informed.
Open Pedagogy Learning Community
Co-Facilitators
In this learning community, participants will explore how open pedagogy and open educational practices are enabled through the use of open educational resources (OER). Participants will read works and share practices that promote open pedagogy and discuss specific approaches for improving teaching, learning, and student engagement in both in-person and online environments.
Reading Group for Student Engagement and Success
Co-Facilitators
A Zoom based reading group that pairs theory and praxis of student engagement techniques to drive greater student success in general education and prerequisite courses at the university. Bimonthly meetings (twice a month) consist of reading and discussing 2-3 recent articles and sharing best practices for applying methods in courses across the university. Click here to search for "Reading Group for Student Engagement and Success" to join our community.
Sharing Process Improvement Tools in Undergraduate Internships and Experiential Education
Co-Facilitators
The Sharing Process Improvement Tools in Undergraduate Internships and Experiential Education community is designed to provide internship coordinators an opportunity to work through challenges commonly faced within the MSU environment when implementing internship experiences. The intended outcome of this group is to design resources for internship coordinators. All internship coordinators and experiential education specialists are welcome; we work to create a shared community of practice and network of support.
STEM Assessment Across STEM Spaces
Co-Facilitators
The STEM Assessment Across STEM Spaces Learning Community provides opportunity for educators to delve into the impact of different physical or virtual learning environments on student outcomes. STEM educators interested in the science of learning, conducting or interested in conducting their own assessment research, and/or curious about the relative value of MSU's many alternative teaching spaces are encouraged to attend.
Teaching for Equity and Social Justice in Medical Education
Co-Facilitators
If you are interested in pedagogy that promotes equity and social justice and developing skills to enact this pedagogy in medical education, we invite you to join our learning community! This learning community will provide participants an opportunity to consider equity and social justice in the context of clinical decisions and identify teaching practices medical educators can utilize to teach students how to do the same. Participants will read and discuss Is Everyone Really Equal?: An Introduction to Key Concepts in Social Justice Education and engage with guest speakers to broaden their understanding of equity and social justice and identify related teaching practices for medical educators.
Team-Based Teaching and Learning Network (TBTLN)
Co-Facilitators
MSU' Team-Based Teaching and Learning Network (TBTLN) focuses on strategies and teaching methods for collaborative learning opportunities across disciplines, course levels, and course formats. Our mission as a learning community is twofold: a) to explore and discuss the benefits and challenges of engaged student learning through team-based pedagogy and (b) to implement and assess engaged team-based practices in our classes for the direct benefit of our MSU students.
Tier II Writing Learning Community
Co-Facilitators
The Tier II Writing Learning Community seeks to bring educators together to explore strategies to develop student writing skills that are effective for students and practical for instructors. Participants will gain insight into student writing needs; learn new writing-related learning activities and assessment strategies from the literature, experts on campus, and from each other; and be positioned to serve as college leaders for other Tier II writing instructors.